This weeks challenge for 'My Girl Paula" was to make
Paula's Milky Way Cake.
Talk about rich, this recipe uses 3 sticks of butter. If that isn't bad enough for you add about 6 - 8 milky way candy bars to the mix...... Do I have your attention now. This cake is not diet friendly at all. I could only eat this cake every once in a great while, any more than that and my back side would pay the price. The candy bars are melted together with one stick of butter and then poured into the batter. Goodness sakes I knew this cake going to be a rich. To top it off the frosting on this cake is a boiled frosting consisting of evaporated milk, butter, marshmallow creme, sugar and chocolate chips. I was pressed for time and wanted to get this cake baked and frosted. I was taking it to a friends house so I didn't want to be stuck baking all day.


I really wasn't in the mood to prepare and frost a 3 layer cake, so I improvised a bit and baked it in a bundt pan.. I think it turned out pretty good, I did have some batter left over. But no problem, I just added it to my mini bundt pans and made some baby cakes. These came in really handy for the kiddos who were eyeing the cake in the oven. You see I wasn't going to be eating this cake until the next day, so the mini bundts were perfect to pacify the kids taste buds for the evening. The recipe did not call for chocolate chips on top, that was a perk I added not that it wasn't filled with enough fattening ingredients. The only thing i did not like about this recipe is that it recommended dusting the pans with powdered sugar instead of flour or cocoa powder. Well, the sugar burned a bit so it stuck on some parts of the cake with dark spots. I dusted the minis with flour out of habit and they turned out fine, so I know it was the powdered sugar. So if you make this recipe in a bundt pan don't use powdered sugar use good old flour. I have to admit it really did taste like a milky way. Paula this cake is definitely dangerous what were you thinking girl!!!


With all the butter added, this reminded me of a pound cake.



All lined up and ready to eat!



Milky Way Cake
8 (1 3/4 ounce) Milky Way bars
1 1/2 cups butter
2 cups granulated sugar
4 eggs, well beaten
2 1/2 cups all-purpose flour
1/4 teaspoon baking soda
1 1/4 cups buttermilk
1 cup chopped pecans
1 teaspoon vanilla extract
Frosting Recipe:
2 1/2 cups granulated sugar
1 cup evaporated milk
1 cup marshmallow cream
1/2 cup butter (1 - stick)
6 ounces chocolate chips
1 cup chopped pecans (Did not use)
Preheat the oven to 325.

Grease three 9-in. cake pans and dust them with confectioner's sugar. To make the cake, melt the Milky Way bars with 1 stick of butter. Remove from heat and let cool. Cream the remaining 2 sticks of butter with the granulated sugar. Add the beaten eggs and the cooled chocolate mixture. Sift the flour and the baking soda together. Alternately add the flour and buttermilk to the batter, blending well. Add the nuts and vanilla. Divide the batter among the prepared pans and bake for 30-40 minute or until the cake is firm to the touch. Cool for 5 minutes, remove from the pans and place on cooling racks. While the cake cools prepare the icing. Combine the sugar and milk in a heavy saucepan. Cook to the soft-ball stage (234 degrees on a candy thermometer). Remove the pan from the heat and add the marshmallow cream, butter and chocolate chips, stirring until melted. Add the pecans. When the cake has cooled completely, frost each layer, sides and top of the Milky Way Cake.


Cooks Notes

:
I used a bundt pan and mini bundts instead of 3 round pans. I also cut the frosting recipe in half, but it was still plenty to glaze the entire bundt cake plus the minis. This frosting sets up very fast. Also if using a bundt pan do not dust the pans with powdered sugar, because it will burn, I recommend using flour or cocoa powder.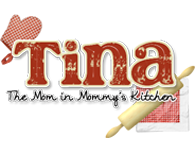 Related Site
-
Free Food Recipes Online
-
Food and Drink Magazine
Related Videos :below I show related videos and not so related to this article.
Title:
Title: Tae Yang [Solo Concert - Hot] - Ma Girl
Taeyang He's the hottest Asian that I've ever seen!